SQUARE DANCE is a Skin in the Lumines series. It made its debut as the 6th Skin in the Challenge Mode of LUMINES: Puzzle fusion.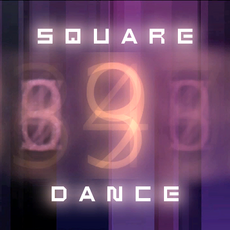 Information
[
]
Composer: Katsumi Yokota
BPM: 122
Timeline loop time: 3.9344 seconds

Lyrics
[
]
None.

Design
[
]
In Lumines Puzzle Fusion SQUARE DANCE features a black background with a glowing orb.

In Lumines Remastered, its design was completely remade, which gave it a purple background with glowing, flashing numbers, instead of a remaster of its previous designs.
| Color 1 | |
| --- | --- |
| Color 2 | |
Sounds & Music
[
]
Sounds
Move
Rotate Left
Rotate Right
Dash
Drop
Creating Square
Creating Square
Timeline touches Square
Erasing one Square
Erasing two Squares
Erasing three or more Squares
Erasing a Special/Chain Block
Getting a Score Bonus
Skin title (LPF)
Skin title (LII)
Skin title (LRM)
Music Samples
Full BGM
Bass
Drums1
Drums1
Drums2
Drums3
"trclp1"
"trclp2"
"trclp3"
Puddles1
Puddles2
Puddles3
Puddles4
Puddles5
Sequence1
Sequence2
Sequence3
Sequence4
Sequence5
Unlocking
[
]
In Lumines Puzzle Fusion and Lumines Remastered, SQUARE DANCE is unlocked by reaching Level 20 in the Basic Challenge.
Appearances
[
]