ROUNDABOUT is a Skin in the Lumines series. It made its debut as the 3rd Skin in the Challenge Mode of Lumines: Puzzle Fusion.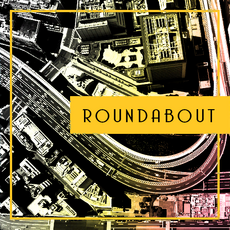 Information
[
]
Composer: Takayuki Nakamura
BPM: 126
Timeline loop time: 3.8096 seconds

Lyrics
[
]
None.

Visuals
[
]
The design of ROUNDABOUT features a color-changing freeway with red and blue lines following the road.
In Lumines: Puzzle Fusion, ROUNDABOUT shares its block textures with CHINESE RESTAURANT.
Sounds & Music
[
]
Sounds
Move
Rotate Left
Rotate Right
Dash
Drop
Creating Square
Creating Square
Timeline touches Square
Erasing one Square
Erasing two Squares
Erasing three or more Squares
Erasing a Special/Chain Block
Getting a Score Bonus
Skin title (LPF)
Skin title (LII)
Skin title (LRM)
Music Samples
Full BGM
Bass
"trdrb1"
"trdrb2"
"trdrc1"
"trdrc2"
Drums1
Drums2
Sequence1
Sequence2
Unlocking
[
]
In Lumines: Puzzle Fusion and Lumines Remastered, ROUNDABOUT is unlocked by reaching Level 8 in the Basic Challenge.
Appearances
[
]