HOLIDAY IN SUMMER is a Skin in the Lumines series. It made its debut as the 16th Skin in the Challenge Mode of Lumines: Puzzle Fusion.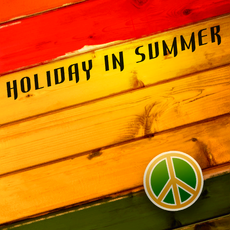 Information
[
]
Composer: Takayuki Nakamura
BPM: 73
Timeline loop time: 6.5754 seconds

Lyrics
[
]
None.

Visuals
[
]
The design of HOLIDAY IN SUMMER features red, yellow and green wood planks.
In Lumines Remastered, HOLIDAY IN SUMMER is the only Skin that does not have background movement nor animation.
Sounds
[
]
These sounds were recorded directly from gameplay, and some may contain unwanted sounds from other samples. If you have better files, please update the existing ones.
Sounds
BGM
Move
Turn Left
Turn Right
Dash
Drop
Creating Square
Creating Square
Timeline touches Square
Erasing one Square
Erasing two Squares
Erasing three or more Squares
Erasing a Special/Chain Block
Getting a Score Bonus
Skin title (LMR)
Unlocking
[
]
In Lumines Puzzle Fusion and Lumines Remastered, HOLIDAY IN SUMMER is unlocked by reaching Level 60 in the Basic Challenge.
Appearances
[
]